About me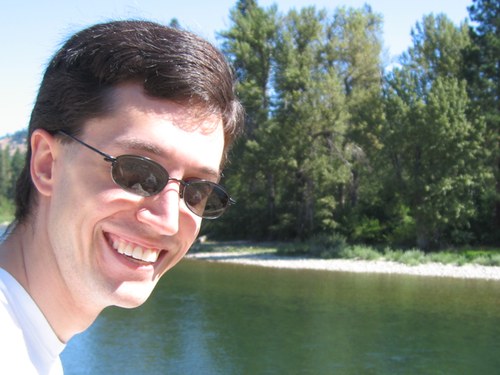 My name is Ian Beck, and I am a writer, designer, and developer. I am primarily interested in fiction, original web content, and Mac OS X software and have been participating in these topics on the web since 1998. If you enjoy these topics, too, you may like my personal blog, Beckism.com.
I am currently employed full time, so I'm very selective about what freelance work I accept. If you are interested in my services you can always feel free to contact me, though.
I work from home, which is located a stone's throw away from the Space Needle in Seattle, Washington. If you're in town, give me a holler.
Trivia
I graduated from Whitman College with a Bachelor's degree in Sociology with Honors in 2007. My senior thesis was a 350 page work of fiction.
During late high school and early college I served as editor-in-chief of InsideMacGames
I have drummed for parades, field shows, jazz bands, rock bands, musicals, and cafeterias (performing mainly with cups and brooms for the latter)
My last year of high school, I was in every play put on by the school, and the lead of the musical and Flowers for Algernon
During college I founded and largely authored a bi-weekly online tabloid satirizing campus life called the Idol Bat
My breakfast specialty is pancakes, with my blue corn griddle cakes being particularly scrumptious
I have been publishing content on the web since eighth grade, though fortunately that first website is lost to time